As the economic credentials of the political parties in the UK 2015 election get scrutinised, it is worth bearing in mind the 'Laffer Curve' effects on fiscal policy. Don't increase our overall taxation burden and tax rates, please…from Dan Mitchell at the Centre for Freedom and Prosperity at the Cato Institute, lessons from the other side of the pond.
International Liberty
What's the Laffer Curve?
It's the simple, common-sense observation that there's not a linear relationship between tax rates and tax revenue.
Folks in the private sector understand this principle.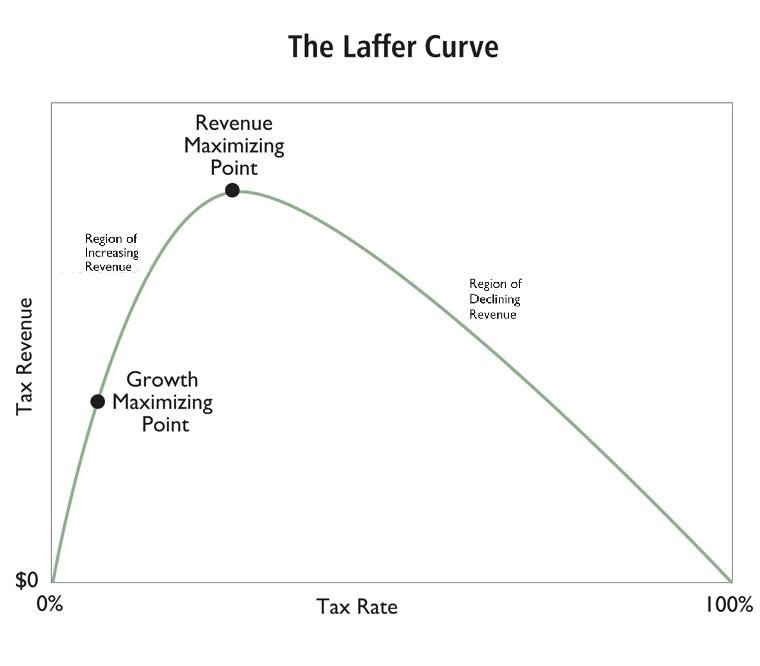 No restaurant owner, for instance, would double meal prices and assume that revenues would climb by 100 percent.
Yet that's basically the methodology used by the Joint Committee on Taxation when estimating the revenue impact of changes in tax rates.
Which helps to explain why Washington is so often wrong about revenue implications of personal tax rates and corporate tax rates.
The Laffer Curve also applies to tobacco taxation.
Patrick Gleason of Americans for Tax Reform points out in the Wall Street Journal that greedy politicians in New York have pushed cigarette taxes so high that the main beneficiaries are smugglers.
Rampant cigarette smuggling isn't the problem in New York. It's a symptom of the problem: sky high tobacco…
View original post 550 more words